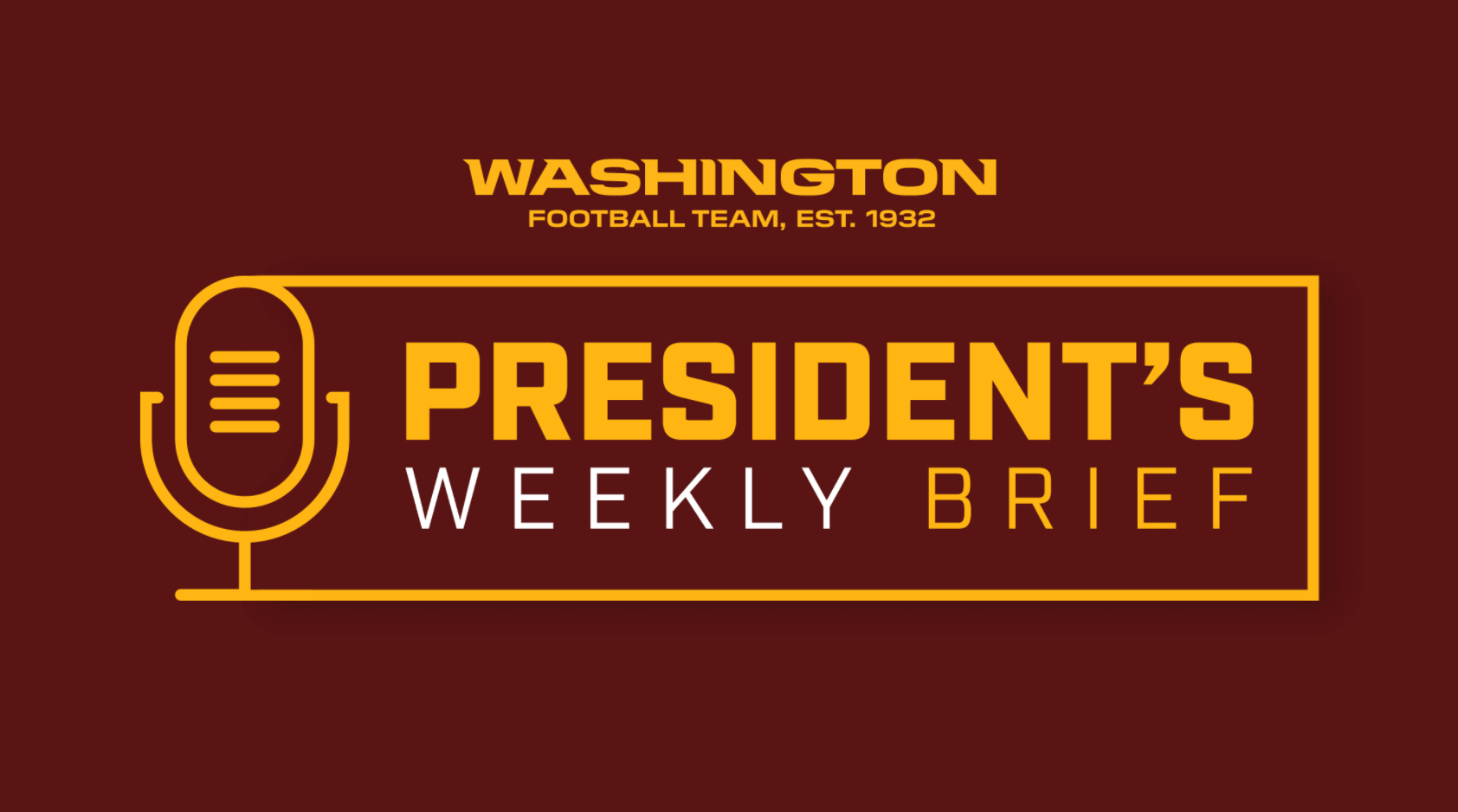 *taps the mic* (Hello? Is this thing on?)
Well, it definitely has been a while, hasn't it? The last I checked (casually glances at my calendar as I'm typing this), it's been about three months since I gave you folks my last weekly update on the business side of the organization. I signed off for the regular season as our team prepared for the playoffs (still thinking about how crazy that game was!), but kept the door open for more blogs in the future.
Well, folks, we now have some news for you, so in the wise words of LL: "Don't call it a comeback! I've been here for years (months)." My first attempt at breaking out the laptop again is to give you some news on what you've all been filling my mentions about: the rebrand.
First, to anyone who has been thinking, "We haven't heard anything new on the rebrand. That must mean they're not doing anything," let me assure you that we have been putting in work on forging a new identity for our organization that you can be proud of. I can give you all the metrics (15,000 submissions spanning every state and territory of the United States as well as 60 countries across six continents, all that jazz), but that doesn't totally speak to the efforts our people have put into this.
What I'm talking about is people literally going through the many (emphasis on many) submissions by hand and leveraging advanced analytic tools, to find common themes among the designs. We've learned a lot from those interactions, not just about the surface-level aspects like logos and brands, but also why those things evoke such strong emotions.
We've learned a lot from those interactions, not just about the surface-level aspects like logos and brands, but also why those things evoke such strong emotions.
Jason Wright, Washington Football Team President
We had one of our younger fans send us a drawing of a warthog (and we have gotten a lot of those) with the burgundy and gold colors. Is the warthog tied to a desire to exude strength and ferocity? Does she (or her parents) think it's important that the historical reference to the "Hogs" offensive linemen is linked in the name? We want to get that second level of information and test it with other fans to move things forward.
We are still deep in the process of crafting this new identity, but our interactions with you as well as our analytical research has already helped us narrow our focus. For starters, based on our conversations with fans in focus groups, looking through submissions (both online and physical letters) and seeing the results from our analytics, we know that the burgundy and gold are deeply important to folks, so I can confidently say the color scheme will remain the same (cue the cheers/sighs of relief).
Beyond that, no (none, nada, zero, zilch) decisions on narrowing our choices have been made. And the reason why is a simple one: we still need more information. We still need more submissions, and you will still have the chance to do that for the next (checks my calendar again) 11 days. I am once again asking you to join the collaborative efforts to shape the organization's future (insert my best Bernie Sanders impression). You have until April 5 to give us your submissions (I'm just gonna go ahead and put this link here: washingtonjourney.com), so let us hear your ideas!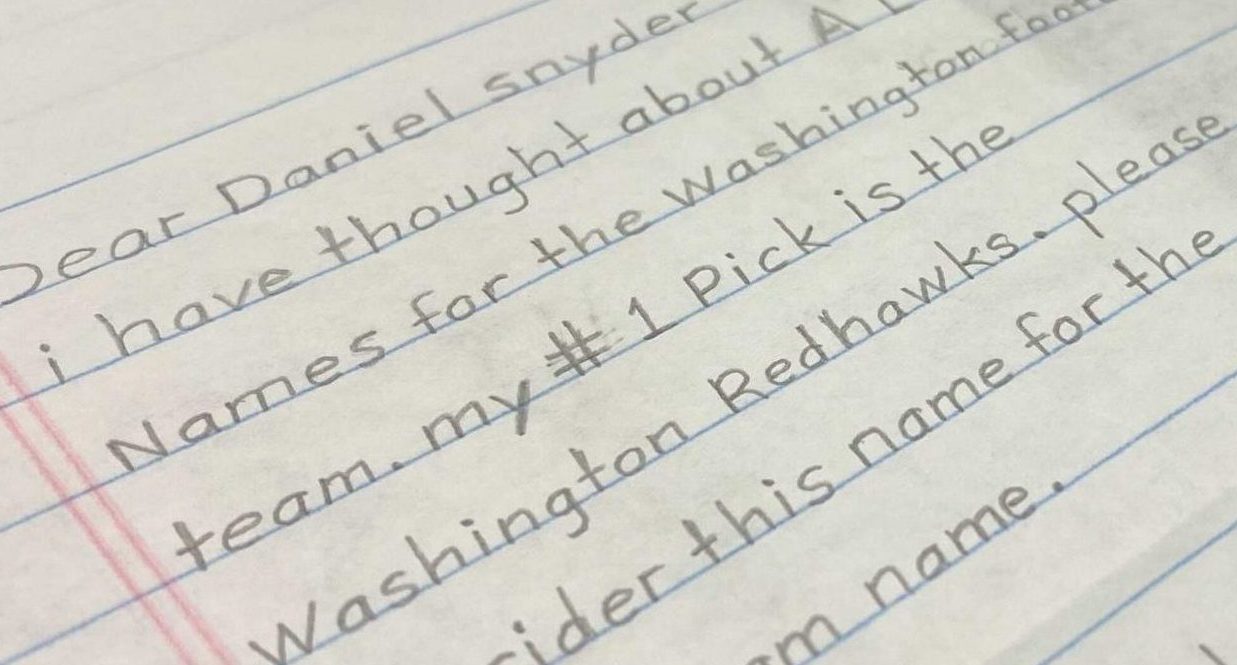 We do not take this task lightly. Before we get to the stage of narrowing down names, we understand the insights of what matters to you in a name. Is it having resilience and grit in how we see our team and ourselves? Is it demonstrating unity across demographic and ideological lines on our team and in the fan base? We want to understand what drives people's preferences, regardless of their name choices. Then, we need to think about how this works with the football team itself and how we plan to expand the business off the field. This is a brand that expands beyond football because our goal is to build interaction points with this brand more akin to what some franchises are doing around the world. Take for example, the San Francisco 49ers who have their name, logo, and "Faithful to the Bay" not only at Levi's Stadium but in sports health clinics across Northern California. Only after we've evaluated the potential brands through all these lenses will we be able narrow down names, and we need your insights to do that. (We actually have a timeline that shows you each step.)
While we are closing submissions for name suggestions soon, we are now moving into the "insights" phase of our journey towards a new brand. We know you folks want to get an in-depth look at every step of our process, so we're going to be rolling out a bunch of initiatives to take you behind the scenes. On top of these weekly updates from me, we'll also be launching a "Making the Brand" docuseries that will debut on our social channels on April 1.
Additionally, we'll be hosting forums where you can get more specific information about the steps we have taken and our future plans in the process. These will be hosted via Reddit and our Clubhouse rooms, which will be led by people who will play critical roles in the journey ahead. That includes members of our intricate alumni network; we do not want to forget about the players in our rich history who have given so much to our organization, and they will continue to be integral to building our new path. I'm just getting up to speed on Clubhouse myself and already hosted a session last Wednesday, but I hope that you all will join the others in the future.
The updates will be coming more frequently now, so make sure to keep those notifications turned on!