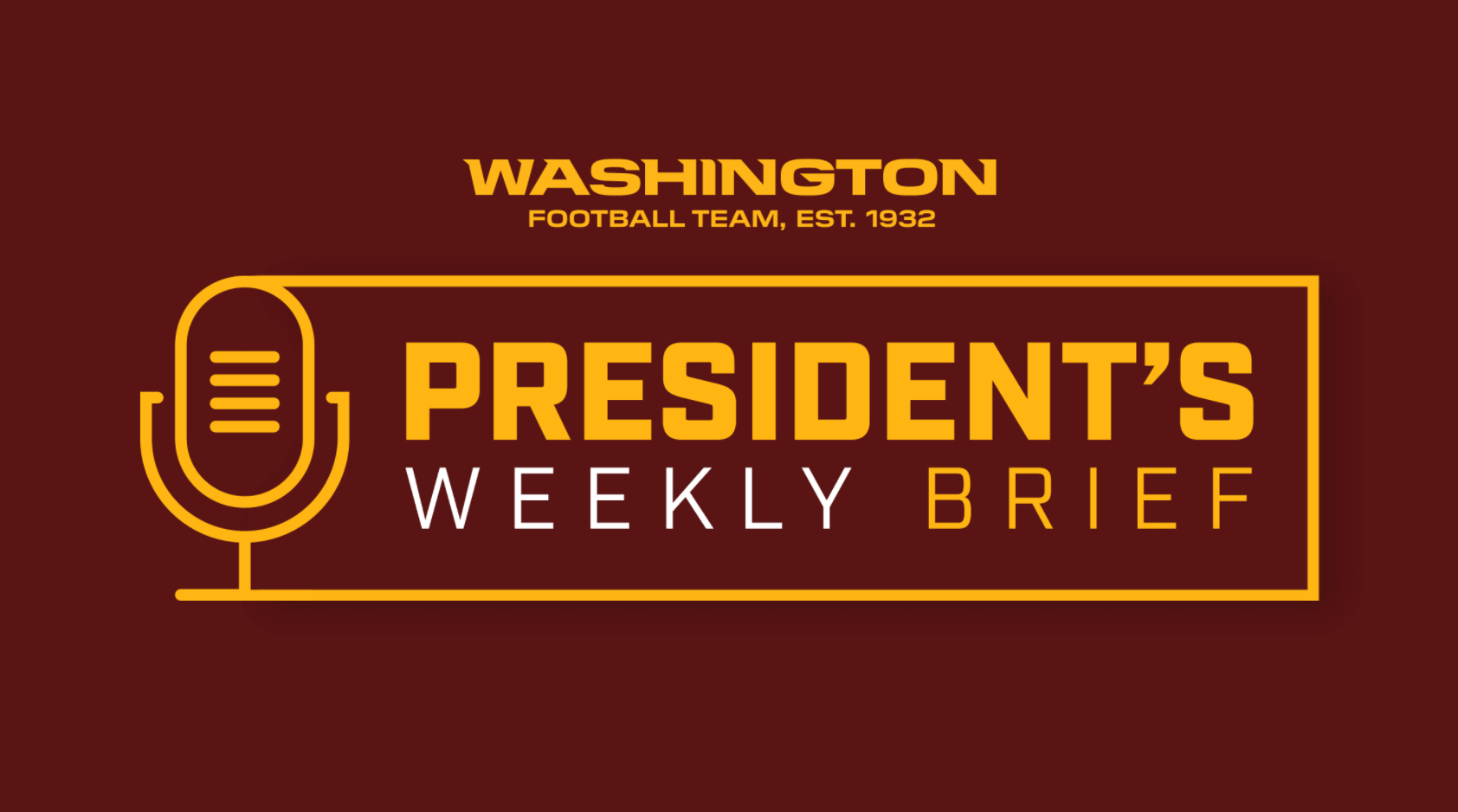 Without exception, the number one topic that fans, staff, partners, etc. want to know is -- "What's the name going to be?"
— except y'all aren't afraid to ask it with some… let's call it passion 😊. Here's the (honest) answer: "Bruh/sis, cut me some slack, we need some time to do this right! We can't ** this up!" Before I joined, the organization announced that we will call ourselves the Washington Football Team until a permanent name is chosen. It was a herculean effort by our Marketing team to get the Washington Football Team brand in place for this season! As a result, the level of activity around the new identity is now really starting to accelerate. It's something we work at every day, with a dedicated team of people focused on driving that project forward. This process has five phases:
Transformation: Our "Transformation" phase was one in which we introduced the current name — Washington Football Team. Our goal was to be ready for the season opener against the Eagles on Sep. 13. Everything had to be updated.
Discovery: This phase will continue throughout the entirety of the 2020 season and will serve as an opportunity for us to gather input from everyone – fans, partners, staff, alumni, community leaders, etc… Inclusion is a key part of our journey, and we think it's critical that we listen to everyone before making a decision.
Insight: Once we've completed the "Discovery" phase, we'll enter a rigorous data-driven process to help us chart a smart path forward. It's in this phase that we anticipate narrowing down our choices to a single direction.
Creation: This is the fun part! Our internal creative team, in partnership with the NFL and our partners at Nike, will begin to bring this new brand to life visually.
Execution: Once the name is chosen, and the design and identity work are complete, we'll introduce the new brand and start to update all of our touchpoints with fans.
As I mentioned, after completing the "Transformation" phase, we are now moving to the next step in our journey — "Discovery."
This process will not work without your input, and this is the time for you to give us your thoughts, ideas, and point of view on what this brand should stand for and represent as we go forward
Jason Wright, Washington Football Team President
If you have not done so already, we welcome your ideas… tell us what you think. We've received almost 9,000 submissions to date and the ideas continue to roll in! Here are some of the more "unique" submissions we've gotten from fans so far.
We love the creativity and thoughtfulness that our fans have shown. Keep the ideas coming and be sure to continue to check out this site every day. Because you all care so deeply about this topic, I will try to get an update on this business topic monthly.
Fan Submissions